6 Reasons to Give Virtual Healthcare a Try
Virtual health care is a component of the broader telehealth or telemedicine field. Throughout the pandemic shutdowns, this form of healthcare was necessary since many doctor's offices and healthcare facilities were closed to in-person visits.
Virtual health tools allowed doctors and nurses to treat patients via remote access from the comfort of their homes. Telemedicine is not ideally suited for every patient or diagnosing or treating every condition. However, many patients agree that this remote healthcare form has significant benefits. A few of the most notable are outlined below: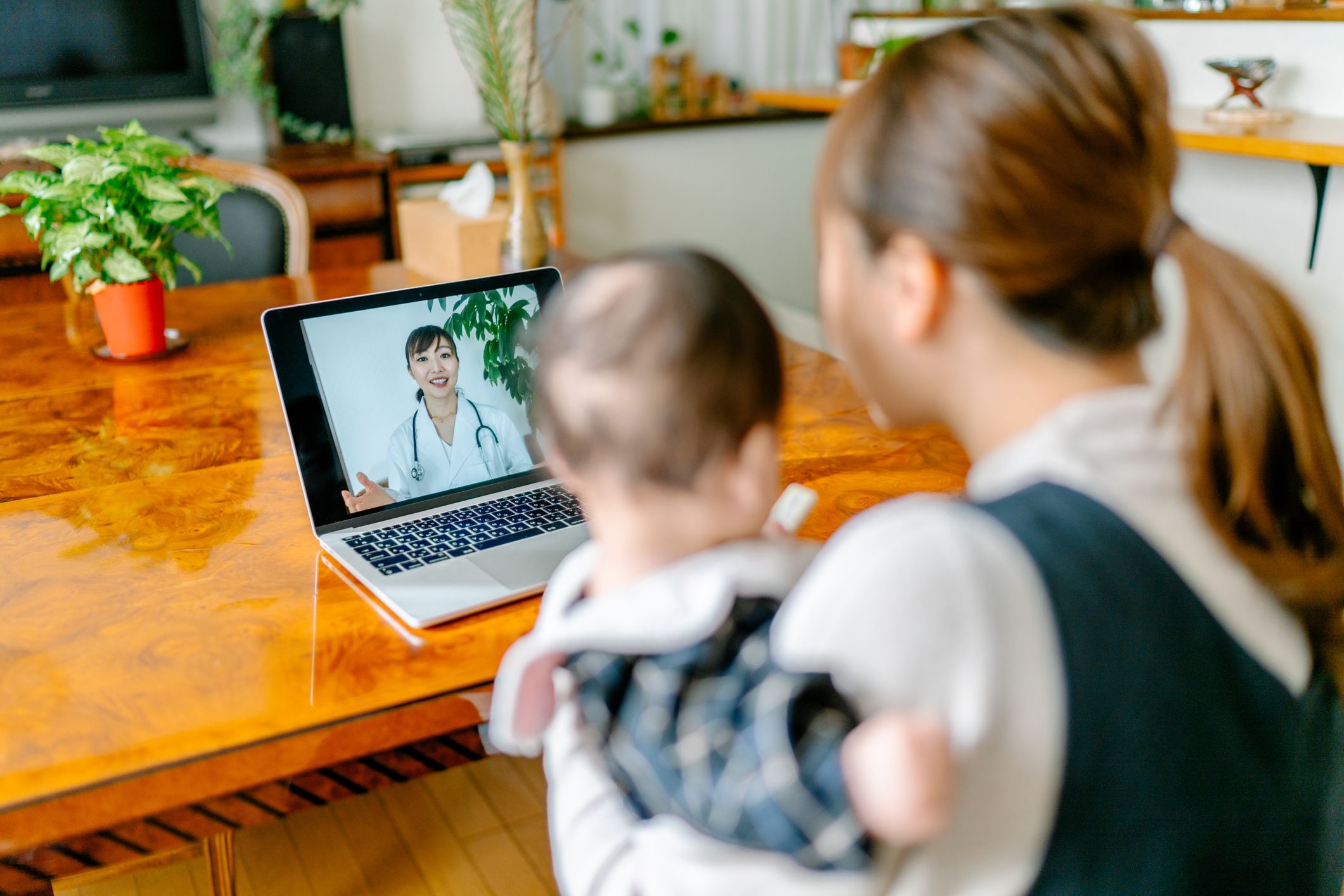 1.) Gives People With Mobility Constraints Access to Healthcare
With an aging population, mobility issues are now more than ever to consider. This means that more and more patients are struggling to be able to see the doctor physically. Perhaps, they can't even drive any longer or struggle to walk. Doctors would make house calls generations ago, which isn't possible in today's medical field.
However, bringing the doctor or nurse to the patient's home virtually is possible. Consequently, virtual health or visiting an online doctor gives people access to healthcare. People who wouldn't have previously been able to get the help they need. This is helpful for the aging population, who struggle to get out of the house. This point is also valid for younger people who have disabilities that negatively impact their mobility.
Centers for Disease Control and Prevention state that one in every four American adults has a disability. This is 61 million Americans. Consequently, this means they are limited in how mobile they can be. It makes visiting a doctor in-office challenge. Thankfully, virtual health or telemedicine provides a way to work around mobility issues.
2.) Protects Patients From Being Exposed to Illness
Another notable advantage of telemedicine is that it can prevent the unnecessary spread of viruses and illnesses. This came into focus during the pandemic, of course. However, even once offices opened back up, more and more primary care doctors kept up their virtual visits. This limits the spread of illness.
3.) Helps Reduce Health Care Costs
Americans spend a significant amount of money on healthcare. The Peter G. Peterson Foundation stated that the nation spent around $4.1 trillion on healthcare in 2020. To put that into perspective, that is approximately $12,500 per person. This makes America one of the costliest nations to access healthcare.
Thankfully, telehealth through virtual health and other technology-driven means offers significant savings. For example, on average, patients can expect to pay around $79 for a telemedicine visit. They will spend about $149 for the same type of visit in-office.
For those same patients to access the expertise of emergency medicine costs an estimated $1,734. These numbers are from a 2017 study, and the cost has only risen. Therefore, it's a more affordable option to choose virtual health when possible.
Consequently, many insurance companies have begun incorporating virtual health and telemedicine into their coverage. Some states have even enacted laws that require insurance companies to reimburse telemedicine visits just like they do in-person visits.
4.) Increases The Scope of Medicine, Bringing Specialists Together
In past years, if patients needed to access the expertise of a radiologist. For example, they would have to go into their office. This would be a separate visit.
Now, radiologists can access several medical records and be able to diagnose a patient using digital technology. This is just one example where the many specialists within the medical field can come together and provide a high level of care for a patient.
Telemedicine allows for a team approach to comprehensive medical care, which benefits patients significantly. It can even give patients access to doctors who are not located near them. This can help patients struggling to get a diagnosis or find a specialist in their area.
5.) Helps Conserve Supplies and Bed Space For Patients in Greatest Need
When a patient is in a low-risk category and doesn't need to be seen in person, they can utilize telehealth. This means that in place of that person, another patient in greater need will have a bed.
In other words, it ensures that those getting access to hospital beds are those who need it most. This also helps reduce the number of supplies used by hospitals, doctors' offices, and clinics. Opting for a telehealth visit instead of a visit to the ER also decreases the wait times for other patients.
6.) Allows for Greater Focus on Mental Health
The shutdowns have created a crisis of sorts within the mental health industry. There were many people scared of catching the virus. They lost jobs and they lost loved ones. This has led to many more people than before seeking or at least needing mental health care.
The National Alliance on Mental Illness states one in every five adults reports that the pandemic hurt their mental health. Another 4.9 million said they were unable to access needed care. Thankfully, telemedicine works amazingly well for mental health visits, which gives more patients access to this care than ever before.
Virtual Health Care is Worth a Try, Especially Now
Patients across the nation are benefiting from pairing technology with medical care. This is especially true for cases that do not have to be seen in person. The benefits listed above are just six advantages of telemedicine or virtual health.
Many types of medical care can be provided via telemedicine avenues. Patients who haven't tried it out for themselves should at least look into the possibility. Do this before the next visit to a doctor to save money and a trip in-office.